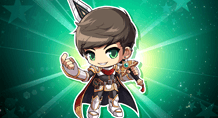 Maplestory M Mesos, Cheap Maplestory M Mesos With Fast Delivery - EzOkay
Why Choose US
Fast Delivery
We understand the importance of fast delivery and our dedicated staff will do everything possible to get you your
Maplestory M Mesos
order as soon as possible.
Best Price
We offer the product you want at the price you deserve. We pledge to offer you the best service and best
Maplestory M Mesos
product at the best prices!
100% Safe
We Trade delivery method 100% safe and will take responsibility for that, we are experienced in the business and we can ensure that every order could be processed smoothly and efficiently.
Refund
In the process of purchase,if we do not fulfill the customer's order on time,a refund will be granted.The refund will be issued immediately.
How To Buy & Trade
The Maplestory M Mesos delivery process:
Step 1: Go to Trade Station (level>=35).
Step 2: Choose an item to sell, Please set a special price, for example, for 10000K, please set like 10.000,432 or 10.000,433 in order to avoid the same item and price with others.
Step 3: Your item will show up in trade station within half an hour, once it shows up, please take a screenshot and offer it to us via email, and the equipment of the item can be used.
Step 4: Our team will check and buy your item asap once we get the information from you, any question feel free to contact us via live chat, our customer service is 24/7 online.
* We don't cover the Trade Station fee.
About Maplestory M Mesos
Maplestory M Mesos is the in-game currency of MapleStory M. Mesos are employed in transactions involving players and either NPCs or other players. Mesos are obtainable within a variety of strategies.

Maplestory M Mesos is often obtained through
dropping from a monster
picking up from a different player
receiving from a further player using trade
quest rewards
promoting items to NPCs


Maplestory M Mesos is often made use of inside a variety of ways. These involve:
buying or selling to NPCs
trading with other players
paying for any service from an NPC
How to Farming MapleStory M Mesos
1. Do dungeon max times daily except for mini dungeons
2. Do quests/guild banket/daily hunts whenever they are available
3. Don't use weapon/armor stones and powder unless it's epic rank
4. Sell excess equipment on market and use Mesos to enhance weapon then armor and buy epic sets on the market
5. Auto farm on Starforce field 30, 45 when all that is done
6. Level your alt
EzOkay With Maplestory M Mesos
EzOkay has Large Stock for Maplestory M Mesos but If out stock when you bought. If you order Maplestory M Mesos while we are out of stock, we'll tell you first. If a bit of a wait is okay with you, we'll work our hardest to raise the Mesos within a day, or sometimes a couple of hours. And if while waiting for your Mesos to arrive prices go down we'll give you more Mesos to match the economy. But if rates go up, we won't charge you a penny more. Ask our competitors to do that, and they'll probably laugh at you.